Type specimens kept in the herbarium of St. Petersburg State University (LECB). Part 5. Family Tamaricaceae
Vyacheslav Byalt

Komarov Botanical Institute of the Russian Academy of Sciences, 2, ul. Professora Popova, St. Petersburg, 197376, Russian Federation

Valentina Bubyreva

Saint Petersburg State University, 7–9, Universitetskaya nab., Saint Petersburg, 199034, Russian Federation
Abstract
This article continues the series of publications devoted to historical collections and collections of type herbarium specimens preserved in the Herbarium of the Botany Department, St. Petersburg State University (SPbSU) (LECB). A critical study of fam. Tamaricaceae in Herbarium LECB identified 48 type samples for 33 taxa of the genera Eichwaldia, Myricaria, Reaumuria and Tamarix. Lectotype for T. angustifolia Ledeb. is proposed. The collection presents the types (syntypes and isotypes) for taxa described by C. Willdenow, Marschall von Bieberstein, C. Ledebour, A. A. Bunge, V. L. Komarov, S. G. Gorshkova and others from Central Asia, Iran, the Caucasus, Crimea, and even from South Africa. Refs 35.
Keywords:
herbarium, LECB, systematics, higher plants, family Tamaricaceae, type specimens
Downloads
Download data is not yet available.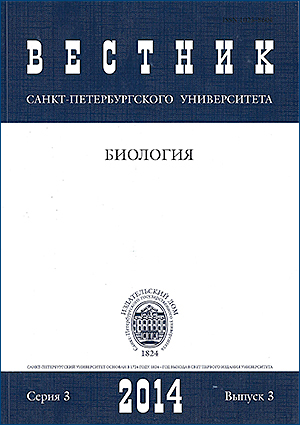 How to Cite
Byalt, V., & Bubyreva, V. (2014). Type specimens kept in the herbarium of St. Petersburg State University (LECB). Part 5. Family Tamaricaceae. Biological Communications, (3), 4–16. Retrieved from https://biocomm.spbu.ru/article/view/1069
Section
Full communications
Articles of Biological Communications are open access distributed under the terms of the License Agreement with Saint Petersburg State University, which permits to the authors unrestricted distribution and self-archiving free of charge.