Conifers (Coniferae) of V. L. Komarov Botanical Institute Otradnoje Research Station
Larisa Orlova

Komarov Botanical Institute of the Russian Academy of Sciences, 2, ul. Professora Popova, St. Petersburg, 197376, Russian Federation

Gennadiy Firsov

Komarov Botanical Institute of the Russian Academy of Sciences, 2, ul. Professora Popova, St. Petersburg, 197376, Russian Federation

Nikolaj Vasiljev

Komarov Botanical Institute of the Russian Academy of Sciences, 2, ul. Professora Popova, St. Petersburg, 197376, Russian Federation

Vyacheslav Byalt

Komarov Botanical Institute of the Russian Academy of Sciences, 2, ul. Professora Popova, St. Petersburg, 197376, Russian Federation

Alexandra Volchanskaya

Komarov Botanical Institute of the Russian Academy of Sciences, 2, ul. Professora Popova, St. Petersburg, 197376, Russian Federation
Abstract
There are 80 taxa of conifers in Arboretum of Otradnoje Research Station of Komarov Botanical Institute RAS (established in 1946 at Priozersky district of Leningrad region, 110 km North of Saint-Petersburg), including all 4 native species. They belong to 11 genera of 3 families. The richest genus is Picea (18 taxa) followed by Pinus (14 taxa). After many years trials 38 species and forms may be considered to be promising for cultivation in larger scale as the most winterhardy, stable to pests and diseases. Otradnoje Station is the important centre of arboriculture for the whole Karel Isthmus, Valaam Island of Ladoga Lake, South Karelia and adjacent areas of Finland. It is situated at more severe climatic conditions comparing with Saint-Petersburg, and the tests of exotic trees and shrubs here are of considerable scientific and practical value for summarizing results of introduction at the North-Western Russia, for development of horticulture, gardening and forestry. Refs 7.
Keywords:
conifers, arboriculture, Otradnoje Research Station
Downloads
Download data is not yet available.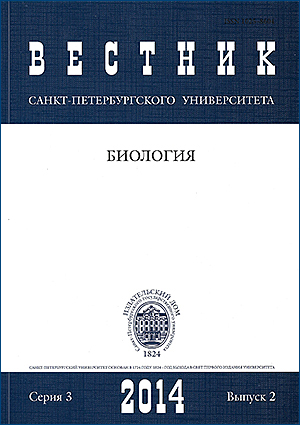 How to Cite
Orlova, L., Firsov, G., Vasiljev, N., Byalt, V., & Volchanskaya, A. (2014). Conifers (Coniferae) of V. L. Komarov Botanical Institute Otradnoje Research Station. Biological Communications, (2), 66–76. Retrieved from https://biocomm.spbu.ru/article/view/1136
Section
Full communications
Articles of Biological Communications are open access distributed under the terms of the License Agreement with Saint Petersburg State University, which permits to the authors unrestricted distribution and self-archiving free of charge.