A 3-D-printable plastic trough for serial semithin sectioning
Viktor Starunov

Department of Invertebrate Zoology, Saint Petersburg State University, Universitetskaya nab., 7–9, 199034, Saint Petersburg, Russian Federation; Zoological Institute, Russian Academy of Sciences, Universitetskaya nab., 1, 199034, Saint Petersburg, Russian Federation

https://orcid.org/0000-0002-9001-2069
Abstract
A simple lightweight 3-D-printable trough to make ribbons of semithin sections is described. The trough is large enough to fit the standard glass slide. The sectioning process is identical to a diamond histo jumbo knife; therefore, the trough may be recommended for specimens which contain hard particles that could damage the knife. The trough is designed to fit the three most common glass knife sizes and can be used with different ultratome models.
Keywords:
3-D reconstruction, 3-D printing, microscopy, semithin sectioning, glass knife, trough
Downloads
Download data is not yet available.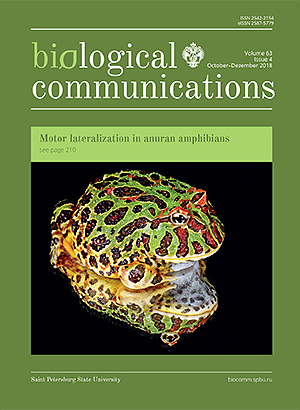 How to Cite
Starunov, V. (2019). A 3-D-printable plastic trough for serial semithin sectioning. Biological Communications, 63(4), 261–263. https://doi.org/10.21638/spbu03.2018.405
Section
Brief communications
Articles of Biological Communications are open access distributed under the terms of the License Agreement with Saint Petersburg State University, which permits to the authors unrestricted distribution and self-archiving free of charge.