Comporative analisys of radionuclids content in chernozem in different types of lands
Boris Aparin

Saint Petersburg State University, 7–9, Universitetskaya nab., Saint Petersburg, 199034, Russian Federation

https://orcid.org/0000-0001-6012-0168

Marina Efremova

Saint Petersburg State Agricultural University, Peterburgskoe shosse, 2, Pushkin, 196601, Russian Federation

Elena Mingareeva

Saint Petersburg State University, 7–9, Universitetskaya nab., Saint Petersburg, 199034, Russian Federation

Elena Sukhacheva

Saint Petersburg State University, 7–9, Universitetskaya nab., Saint Petersburg, 199034, Russian Federation

https://orcid.org/0000-0003-3612-6265
Abstract
The article provides the results of a comparative analysis of radionuclides (226Ra, 232Th , 40K, 137Cs). It reveals the consistent patterns of their activity distribution (the content) in the profile of chernozems exploiting in agriculture and their analogues under forest (field-protective forest) and old idle land. The soil samples were selected in Volgograd, Rostov and Orenburg regions and Republic of Bashkortostan.
Keywords:
radionuclides, chernozem, agricultural soil, old idle land, field-protective forest, soil monoliths
Downloads
Download data is not yet available.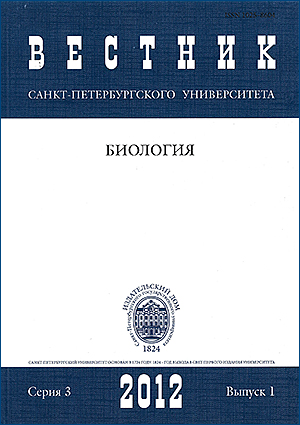 How to Cite
Aparin, B., Efremova, M., Mingareeva, E., & Sukhacheva, E. (2012). Comporative analisys of radionuclids content in chernozem in different types of lands. Biological Communications, (1), 96–106. Retrieved from https://biocomm.spbu.ru/article/view/4807
Section
Full communications
Articles of Biological Communications are open access distributed under the terms of the License Agreement with Saint Petersburg State University, which permits to the authors unrestricted distribution and self-archiving free of charge.