Monitoring health of man — possibilities of modern genetics
Oleg Glotov

Scientific Institute of Obstetrics and Ginecology named after D. O. Ott of the Russian Academy of Medical Sciences, Saint Petersburg, 199034, Russian Federation; Saint Petersburg State University, 7–9, Universitetskaya nab., Saint Petersburg, 199034, Russian Federation

Andrey Glotov

Scientific Institute of Obstetrics and Ginecology named after D. O. Ott of the Russian Academy of Medical Sciences, Saint Petersburg, 199034, Russian Federation; Saint Petersburg State University, 7–9, Universitetskaya nab., Saint Petersburg, 199034, Russian Federation

Vladimir Pakin

Scientific Institute of Obstetrics and Ginecology named after D. O. Ott of the Russian Academy of Medical Sciences, Saint Petersburg, 199034, Russian Federation

Vladislav Baranov

Scientific Institute of Obstetrics and Ginecology named after D. O. Ott of the Russian Academy of Medical Sciences, Saint Petersburg, 199034, Russian Federation; Saint Petersburg State University, 7–9, Universitetskaya nab., Saint Petersburg, 199034, Russian Federation
Abstract
Theoretical and practical aspects of complex health monitoring of man are reviewed. Health monitoring includes comparison of genetic testing results with the relevant physical features, life history data, present mode of life and the results of standard laboratory analysis. The history of origin and progression of sport genetics, its main directions, and the problems of genetic risk is briefly outlined. Options, indications and restrictions of genetic testing for prevention of monogene disorders with late manifestation, genetically proved limitation of sport activity, prediction of multifactorial diseases, optimization of training policy are discussed.
Keywords:
medical genetics, sports genetics, sports medicine, fitness, healthy lifestyle, genetic polymorphism
Downloads
Download data is not yet available.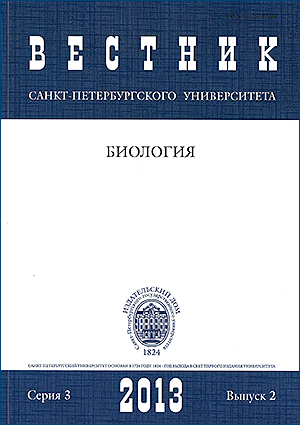 How to Cite
Glotov, O., Glotov, A., Pakin, V., & Baranov, V. (2013). Monitoring health of man — possibilities of modern genetics. Biological Communications, (2), 95–107. Retrieved from https://biocomm.spbu.ru/article/view/2645
Section
Full communications
Articles of Biological Communications are open access distributed under the terms of the License Agreement with Saint Petersburg State University, which permits to the authors unrestricted distribution and self-archiving free of charge.