Additions to the flora of the Galich district of the Kostroma region
Abstract
The paper contains data of some interesting floristic finds in Galich district of the Kostroma region. The list consists of 49 taxa and is divided into three parts: rare species, species of Red data book of the region, rare ruderal and alien species. Information about new to the Kostroma region hybrid — Dryopteris × brathaica and species: Vicia pisiformis and Veronica persica — is cited. Some of the species are new to the Galich district, others have new localities. For some species the confirmation of old locations is cited. Data can be used to refine the distribution of rare in the region plant species. Refs 14.
Keywords:
floristic finds, rare species, Kostroma region
Downloads
Download data is not yet available.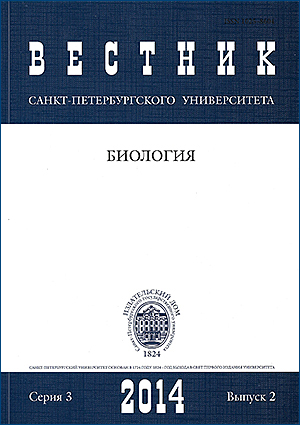 How to Cite
Leostrin, A. (2014). Additions to the flora of the Galich district of the Kostroma region. Biological Communications, (2), 41–48. Retrieved from https://biocomm.spbu.ru/article/view/1134
Section
Full communications
Articles of Biological Communications are open access distributed under the terms of the License Agreement with Saint Petersburg State University, which permits to the authors unrestricted distribution and self-archiving free of charge.