A biomechanical model to assess the injury risk of leopards (Panthera pardus) hunting by free falling from trees
Abstract
Leopards have been observed to ambush prey by jumping down on it from trees. There are both anecdotal reports and video recordings of this hunting behavior. Here we conducted a biomechanical analysis of this technique to assess the degree of risk for the predator in such cases. We concluded that the risk of suffering severe injuries seems to be too high for this technique to be a usual way of predation on horned mammals such as male impalas. Our results can be useful in discussing proposed paleobiological hunting scenarios and living predators' strategies of managing risks.
Keywords:
Panthera pardus, hunting risk, free-falling, hunting behavior, predator-prey interactions
Downloads
Download data is not yet available.
References
Alexander, R. M. 1989. Dynamics of dinosaurs and other extinct giants. Columbia University Press.
Bailey, T. N. 2005. The African leopard: ecology and behavior of a solitary felid. Caldwell.
Hunter, J. A. 1952. Hunter. Hamish Hamilton, UK.
Patel, A. 2015. Understanding the motions of the cheetah tail using robotics. PhD thesis University of Cape Town.
Schaller, G. B. 1972. The Serengeti lion: a study of predator-prey relations. University of Chicago Press, Chicago.
Sunquist, M. E. and Sunquist, F. C. 2009. Family Felidae (cats); pp. 54–168 in Wilson, D. E., Mittermeier, R. A. (Eds.), Handbook of the mammals of the world, Vol. 1. Lynx Editions, Barcelona.
Turner, A. 1997. The big cats and their fossil relatives: an illustrated guide to their evolution and natural history. Columbia University Press.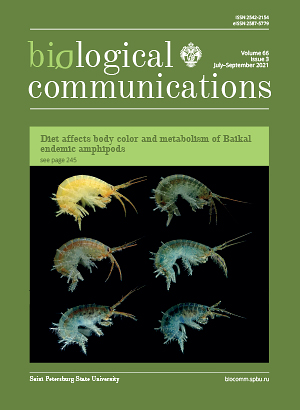 How to Cite
Blanco, R. E., & Luzardo-Vera, D. E. (2021). A biomechanical model to assess the injury risk of leopards (<em>Panthera pardus</em&gt;) hunting by free falling from trees. Biological Communications, 66(3), 236–244. https://doi.org/10.21638/spbu03.2021.305
Section
Full communications
Articles of Biological Communications are open access distributed under the terms of the License Agreement with Saint Petersburg State University, which permits to the authors unrestricted distribution and self-archiving free of charge.