The School of Inge
Lyudmila Mironova

Department of Genetics and Biotechnology, Faculty of Biology, Saint Petersburg State University, Universitetskaya nab., 7–9, Saint Petersburg, 199034, Russian Federation

https://orcid.org/0000-0001-6620-1591

Tatiana Karpova

NCI/CCR/LRBGE Optical Microscopy Core NCI-NIH, LRBGE, Bldg 41, Rm C615, 41 Medlars Drive, Bethesda, MD, 20892, USA

https://orcid.org/0000-0001-6025-2128
Abstract
These notes were written in relation to 80th anniversary of professor Sergey Inge-Vechtomov, who about 50 years is the head of laboratory of physiological genetics. Authors describe the amazing atmosphere of the scientific creativity that was cultivated by Sergey in his lab from the very beginning of its existence, recall the many people who worked there in the 60s and 70s, remember funny situations from the history of the laboratory. Sergey G. Inge-Vechtomov instilled in his students high standards of scientific research. Being a mentor is a special talent. Very few had such a strong impact on the lives and characters of his students like Sergey G. Inge-Vechtomov. Very few can be called a true Teacher.
Keywords:
Inge-Vechtomov, Jubilee, Science memoirs
Downloads
Download data is not yet available.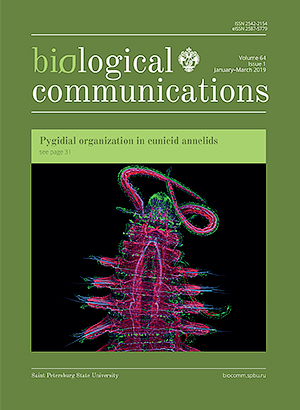 How to Cite
Mironova, L., & Karpova, T. (2019). The School of Inge. Biological Communications, 64(1), 3–10. https://doi.org/10.21638/spbu03.2019.101
Articles of Biological Communications are open access distributed under the terms of the License Agreement with Saint Petersburg State University, which permits to the authors unrestricted distribution and self-archiving free of charge.