On neuronal substrata of words and phonemes in human language
Dmitry Matyushkin

Institute of Biomedical Problems of the Russian Academy of Sciences, Moscow, 123007, Russian Federation
Abstract
The article demonstrates the possibility of coding words and phonemes by Mountcastle minicolumns. These minicolumns are indivisible parts of neocortex (they are ~600 millions). The neighbouring minicolumns are separated by inhibitory mechanisms, distant minicolumns may interact freely. Minicolumns are the substrata of phonemes only, which are found at early ontogenesis by spontaneous activations. The words are found by summations of signals of appropriate minicolumns of phonemes. The different phrases are the results of associations of the group of minicolumns coding various words. Refs 17.
Keywords:
minicolumns, phonemes, neurons excitatory and inhibitory
Downloads
Download data is not yet available.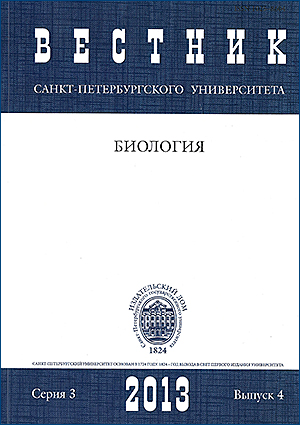 How to Cite
Matyushkin, D. (2013). On neuronal substrata of words and phonemes in human language. Biological Communications, (4), 123–126. Retrieved from https://biocomm.spbu.ru/article/view/1332
Section
Full communication
Articles of Biological Communications are open access distributed under the terms of the License Agreement with Saint Petersburg State University, which permits to the authors unrestricted distribution and self-archiving free of charge.