Role of the MBP protein in myelin formation and degradation in the brain
Aleksandr Shenfeld

Vavilov Institute of General Genetics, Russian Academy of Sciences, Saint Petersburg Branch, Universitetskaya nab., 7–9, Saint Petersburg, 199034, Russian Federation; Laboratory of Amyloid Biology, Saint Petersburg State University, Universitetskaya nab., 7–9, Saint Petersburg, 199034, Russian Federation

https://orcid.org/0000-0002-7286-2203

Alexey Galkin

Vavilov Institute of General Genetics, Russian Academy of Sciences, Saint Petersburg Branch, Universitetskaya nab., 7–9, Saint Petersburg, 199034, Russian Federation; Department of Genetics and Biotechnology, Faculty of Biology, Saint Petersburg State University, Universitetskaya nab., 7–9, Saint Petersburg, 199034, Russian Federation

https://orcid.org/0000-0002-7362-8857
Abstract
The compact myelin sheath functions as an insulator for efficient conduction of nerve impulses. The formation of myelin sheaths around the axons of the most actively functioning neurons continues not only at the stage of brain development, but also in the process of learning and acquiring certain skills. Pathological or age-related disruption in myelin results in nerve conduction failure and neurodegeneration. Myelin Basic Protein (MBP) is the main constituent of the myelin sheath, representing about 30 % of the total myelin proteins in the central nervous system. Deletion in the MBP coding gene in mutant mice causes a severe neurological phenotype associated with rapid death of newborns. In this review, we discuss the current understanding of the role of the MBP protein in the formation of compact myelin and in neurodegeneration associated with demyelination.
Keywords:
myelin, MBP, multiple sclerosis, oligodendrocyte, axon, mammalian brain, amyloid
Downloads
Download data is not yet available.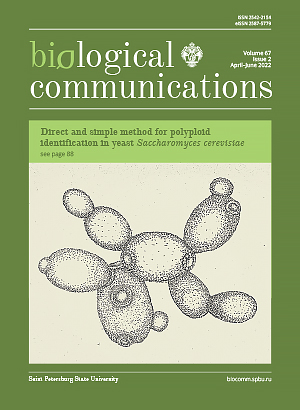 How to Cite
Shenfeld, A., & Galkin, A. (2022). Role of the MBP protein in myelin formation and degradation in the brain. Biological Communications, 67(2), 127–138. https://doi.org/10.21638/spbu03.2022.206
Section
Review communications
Articles of Biological Communications are open access distributed under the terms of the License Agreement with Saint Petersburg State University, which permits to the authors unrestricted distribution and self-archiving free of charge.